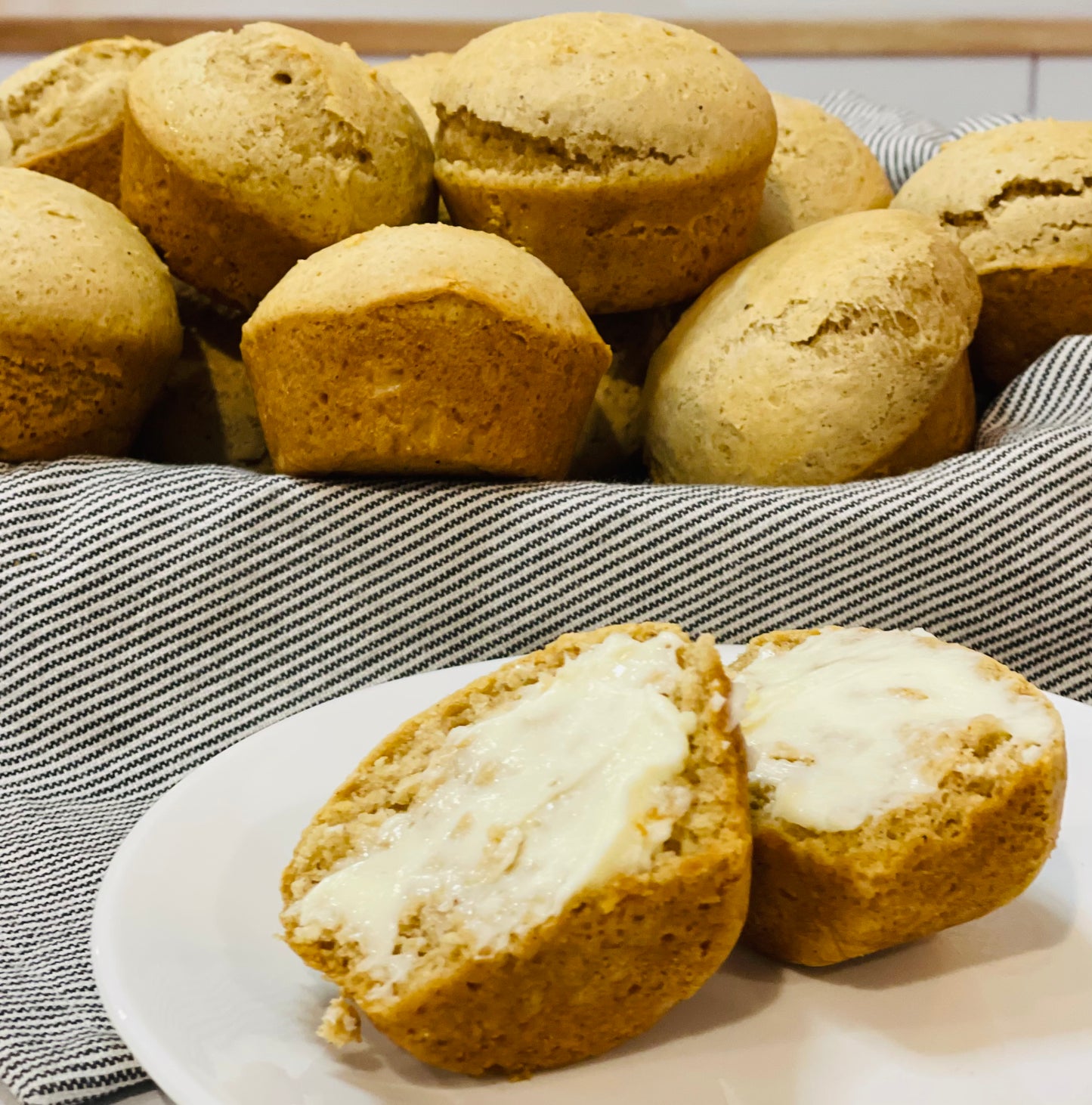 This recipe is all nostalgia for me.  These buns bring me back to visiting my Great Grandparents after church on Sunday nights.  Great Grandma would serve these warm with a hefty slathering of butter. 
Ingredients:
1/2 cups sugar
1/2 tsp nutmeg
1 tsp cinnamon
2 Tbs butter, melted
3 Tbs dark Karo syrup
1 cup buttermilk
1 tsp baking soda
2 cups flour
Directions:
In a large mixing bowl mix sugar, nutmeg, cinnamon and melted butter.
Add dark Karo syrup.
Mix flour and baking soda and add alternatively with buttermilk.
Spoon 12 equal parts into greased muffin tin.
Bake 350 degrees for 20 minutes.