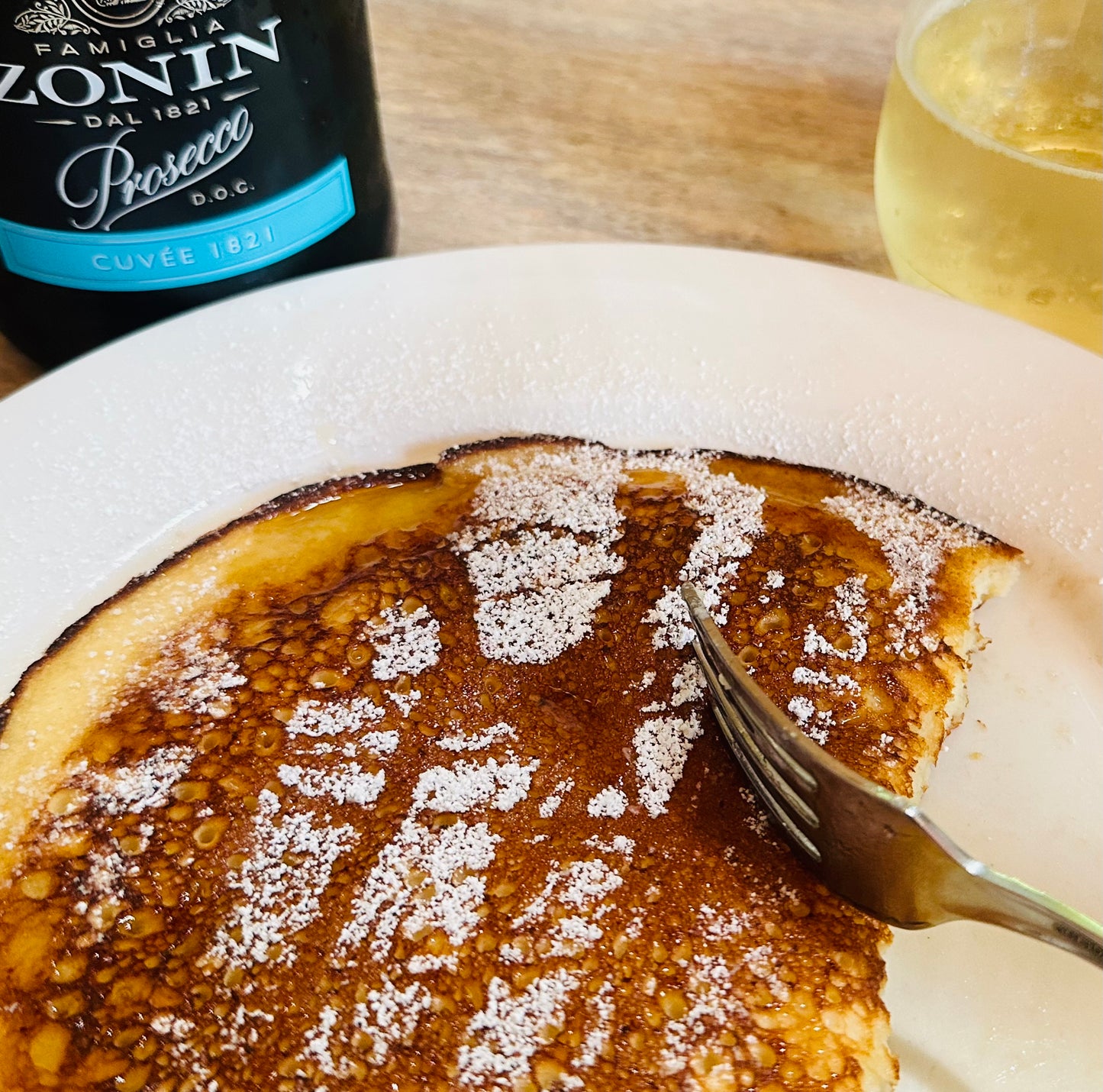 Lemon Ricotta Pancakes
Who doesn't love pancakes?  These lemon ricotta pancakes will take your pancake game to a whole new level.  Sophisticated and tasty, these gluten free pancakes will have to coming back for seconds, and thirds.
Ingredients:
1 1/2 cups Bob's Red Mill gluten free flour
3 1/2 Tbsp sugar
2 tsp baking powder
1/4 tsp baking soda
1/2 tsp salt
1 cup milk
3/4 cup whole ricotta 
3 large eggs
1 tsp vanilla extract
1 - 2 Tbsp lemon zest (Depending on how lemony you want them. I like mine extra lemony)
1/4 cup fresh lemon juice
1 Tbsp butter, melted
Directions:
Preheat an electric griddle to medium-high heat (or use a non-stick skillet over medium heat).
In a mixing bowl whisk together flour, granulated sugar, baking powder, baking soda and salt.
In a separate large mixing bowl, whisk together milk, ricotta, eggs and vanilla until well blended.
Add butter, lemon zest and lemon juice to milk mixture and blend until combined (it will curdle a little).
Immediately pour milk mixture into flour mixture and whisk just to combine (batter will be slightly lumpy). 
Pour 1/3 cup batter onto buttered griddle and cook until bubbles begin to appear on surface and bottom is golden brown, then flip and cook opposite side until golden brown. 
Serve warm dusted with powdered sugar and butter. You can also drizzle with maple or berry syrup, or even better serve with lemon curd for some extra zing.