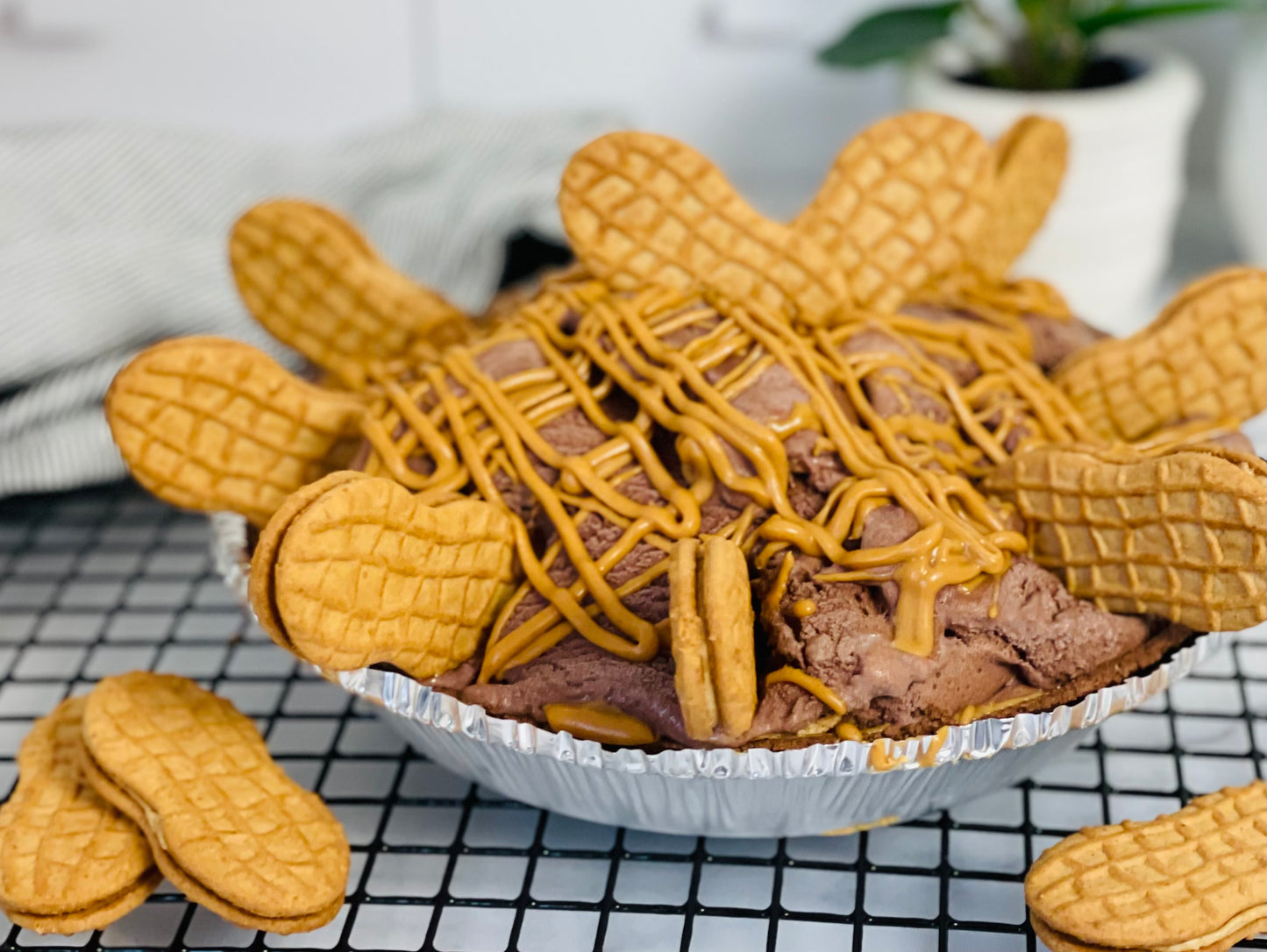 Nutter Butter Ice Cream Pie
Who doesn't love the classic combination of peanut butter and chocolate?  This ice cream pie is sure to fill your cravings, with chocolate ice cream, peanut butter and Nutter Butter cookies.
Ingredients:
1 container of your favorit Chocolate Ice Cream.
1 cup Creamy Peanut Butter for drizzling
1 chocolate cookie pie crust
15 Nutter Butter cookies (5 crumbles, 10 for garnish)
Directions:
Microwave the creamy peanut butter so it is runny. Pour ½ cup in the bottom of the chocolate cookie pie crust and spread to evenly coat the bottom and sides. 
Cut slices of chocolate ice cream and place on pie crust to form a layer.
Drizzle peanut butter over the ice cream layer. Sprinkle Nutter Butter pieces over top. 
Add another layer of chocolate ice cream. Drizzle with peanut butter and sprinkle with remaining Nutter Butter Cookies. 
Cut remaining ice cream into slices and layer on top.
Drizzle peanut butter over the top of the ice cream pie.
Place 8 Nutter Butter Cookies on the edges of the pie, and 2 in the middle.
Freeze for 30 minutes to 1 hour prior to serving.