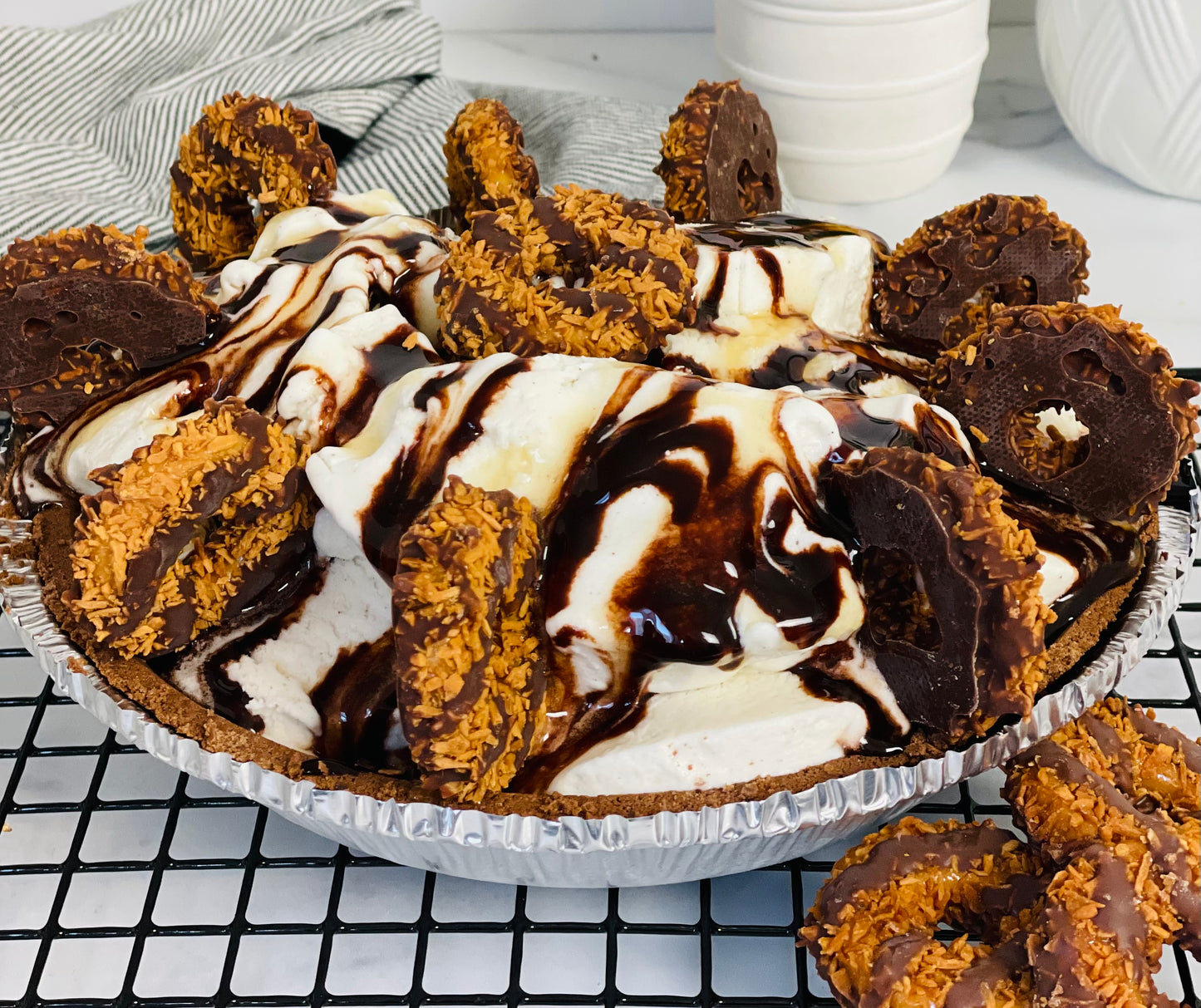 I am a HUGE Keebler Coconut Dream cookie fan, and this ice cream pie incorporates all the best parts of those cookies.
Ingredients:
1 container Vanilla Ice Cream. My favorite is Tillamook.
Caramel and Chocolate sauce for drizzling
1 chocolate cookie pie crust
1/2 cup toasted coconut
1 package Keebler Coconut Dream cookies
Directions:
Drizzle chocolate and caramel sauce into bottom of pie crust.
Cut slices of vanilla ice cream and place on pie crust to form a layer.
Drizzle more chocolate and caramel sauce over the ice cream layer. Sprinkle toasted coconut over ice cream.  Crumble 6 Coconut Dream cookies over the ice cream. 
Cut remaining ice cream into slices and cover first layer of ice cream.
Drizzle chocolate and caramel sauce over the top of the ice cream pie.
Place 10 Coconut Dream cookies on the edges of the pie, and one in the middle.
Freeze for 30 minutes to 1 hour prior to serving.