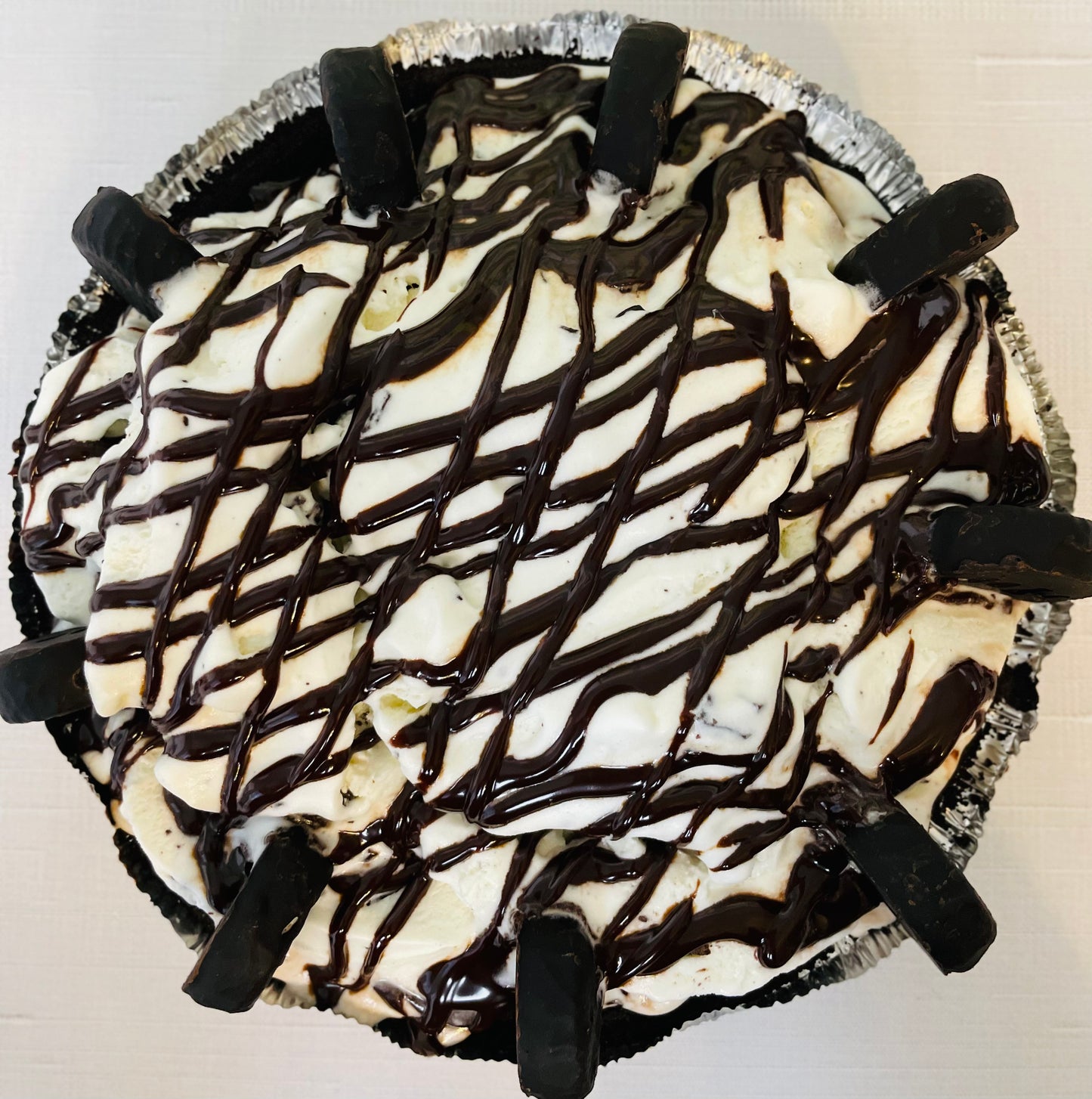 I absolutely LOVE ice cream pies.  There are so many combinations that you can put together.  They are a quick to make and an upscale way to serve ice cream.  Make ahead and keep in the freezer for a delightful dessert. 
Ingredients:
1 container Mint Chocolate Chip Ice Cream. My favorite is Tillamook.
1 jar Hot Fudge Topping
1 Oreo pie crust
10 Mint Patties or Andes Mints
Directions:
Warm up the hot fudge topping so it is runny.
Scoop hot fudge topping into bottom of pie crust and spread to the edges.
Cut slices of mint chocolate chip ice cream and place on pie crust to form a layer.
Spoon hot fudge topping onto ice cream to cover ice cream layer.
Cut remaining ice cream into slices and cover first layer of ice cream.
Place remaining hot fudge topping into a piping bag, cut off the tip and drizzle over ice cream in the pattern of your choice.
Place mint patties on the edges of the pie, spaced out so that each slice will have a mint pattie.
Freeze for 30 minutes to 1 hour prior to serving.