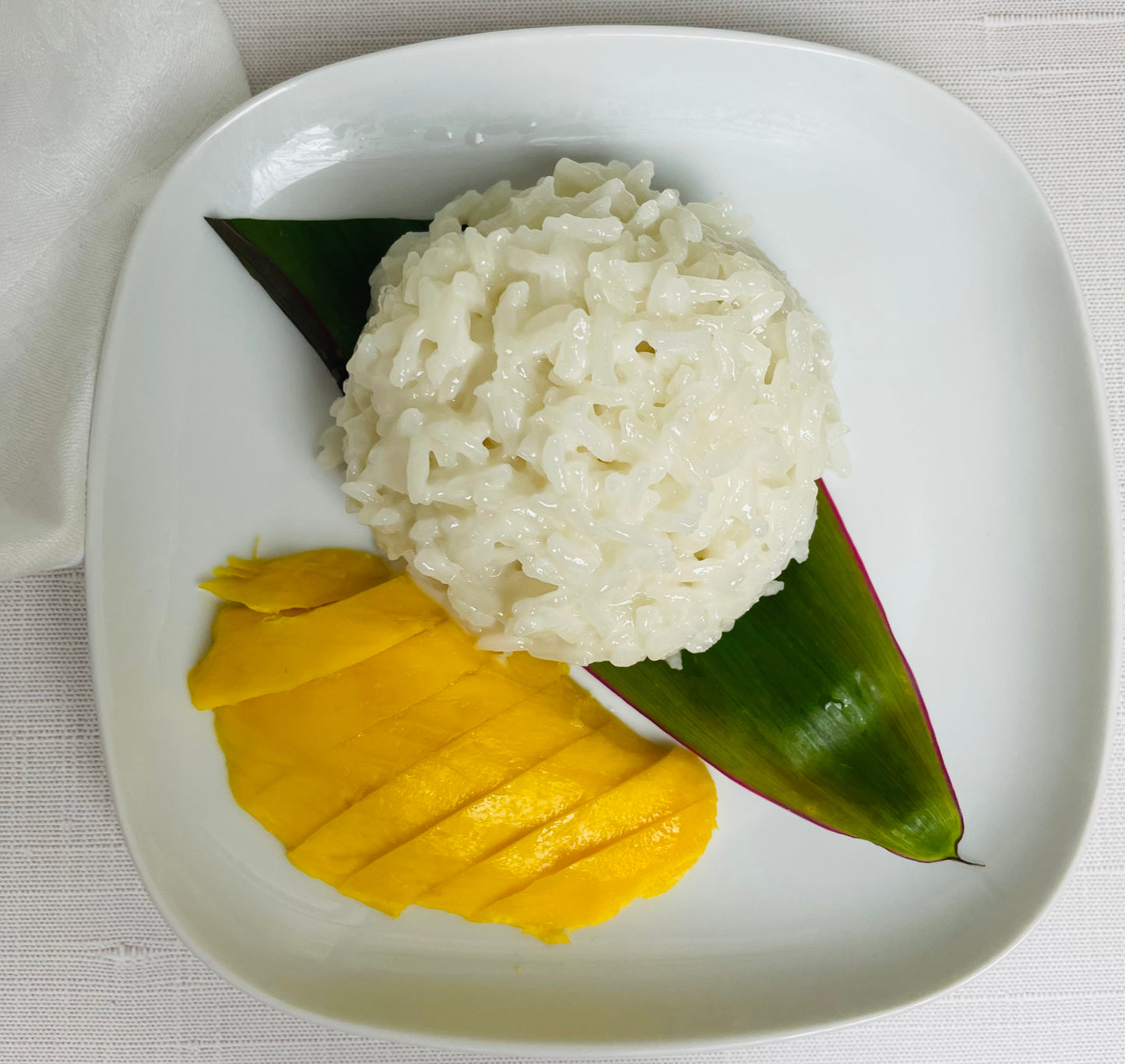 My favorite dessert when traveling in Thailand is mango sticky rice. This recipe uses Jasmine rice that is easy to find in your local grocery store.  This dessert can be served warm or cold. 
Ingredients:
1 3/4 cups water
1 cup uncooked Jasmine Rice
1-13.5oz can Coconut Milk
2/3 cup sugar
1/2 tsp salt
2 ripe mangos
Directions:
In a medium saucepan bring water to a boil.
Add rice, stir, reduce heat to low. Cover and cook for 15 min or until water is just absorbed. 
Meanwhile in a small saucepan, combine coconut milk, sugar and salt. Bring to boil.  Boil for 3 minutes stirring constantly. 
Add coconut milk mixture to cooked rice. Stir to combine. 
Cover rice mixture and let rest for 30 minutes.
Peel and slice mangos.
Using an ice cream scoop, spoon sticky rice onto plates and garnish with mango.