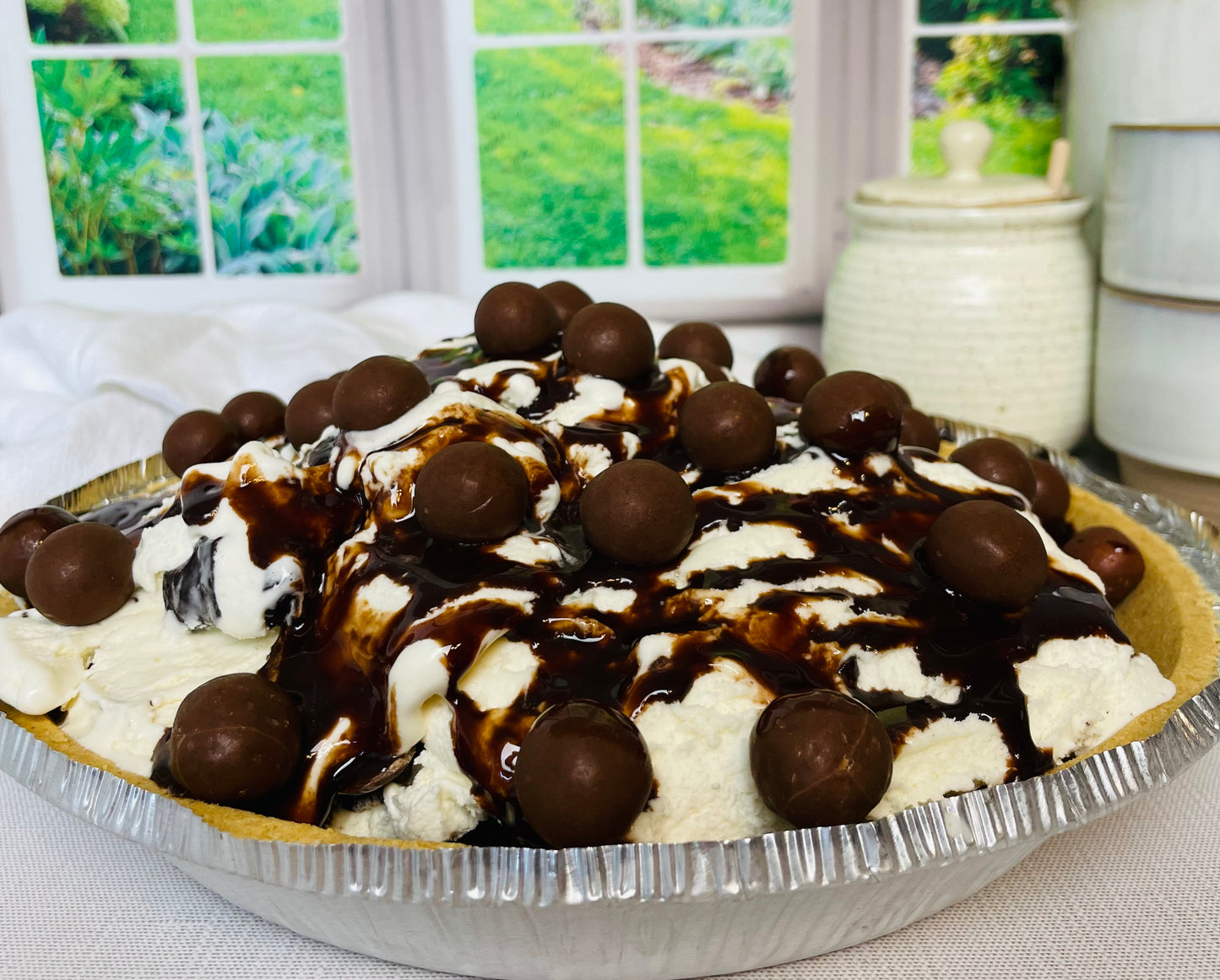 I absolutely LOVE ice cream pies.  There are so many combinations that you can put together.  They are a quick to make and an upscale way to serve ice cream.  Make ahead and keep in the freezer for a delightful dessert. 
Ingredients:
1 container Malted Ice Cream. My favorite is Tillamook Malted Moo Shake.
Chocolate Syrup
1 Graham Cracker Cust
1- 5oz box Whoppers
Directions:
Crush ½ box of Whoppers by placing plastic bag and hitting with the smooth side of a mallet or rolling pin.
Drizzle chocolate syrup on the pie crust. Sprinkle ½ the crushed Whoppers.
Slice ice cream and place in pie crust to form a layer.
Drizzle chocolate syrup and remaining crushed Whoppers.
Slice remaining ice cream and cover first layer of ice cream.
Drizzle chocolate syrup on top of ice cream and place remaining ½ box of Whoppers on top of ice cream.
Freeze 30 minutes to 1 hour prior to serving.