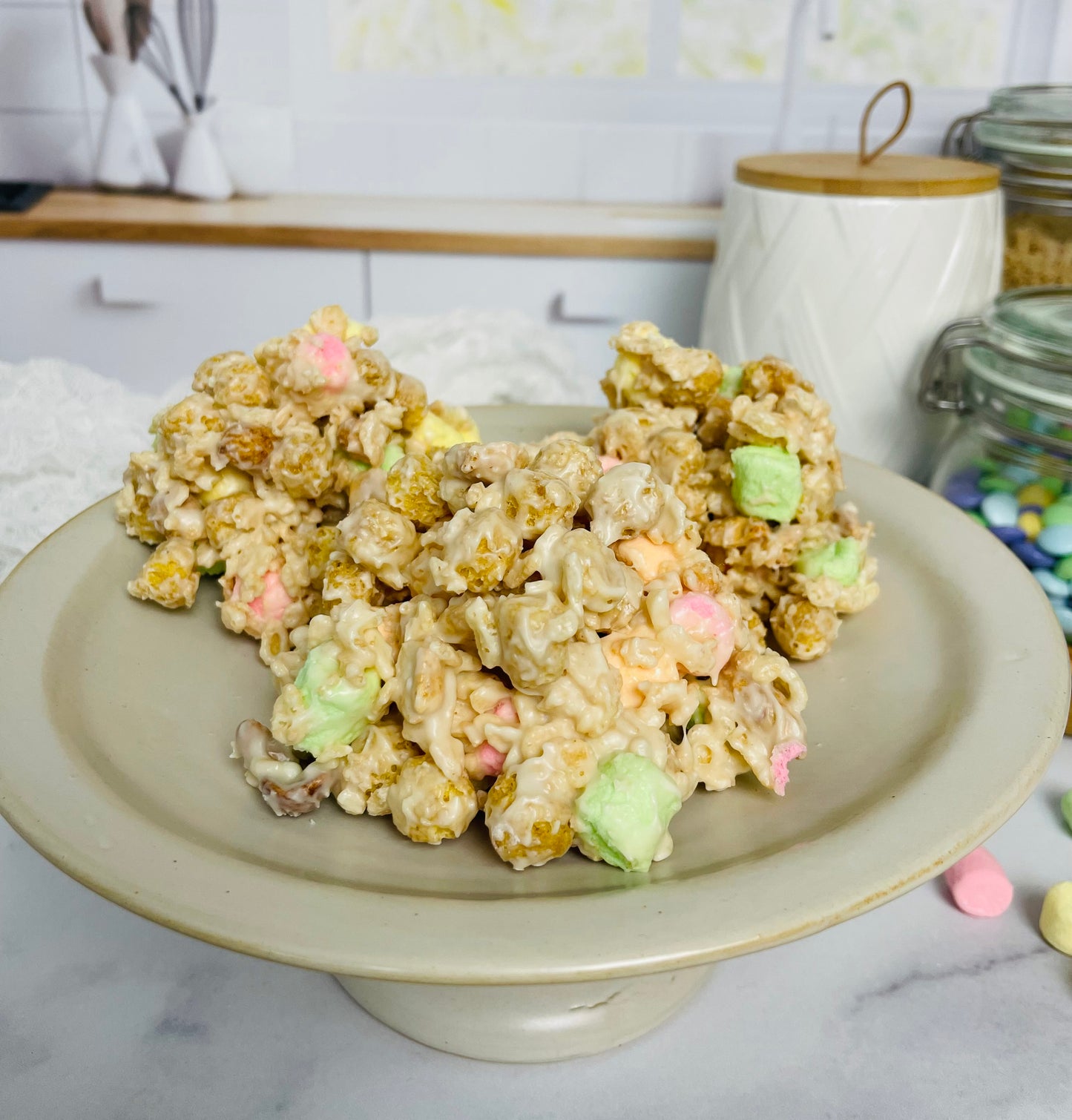 This was one of my favorite cookies my Grandma made.  The combination of one of my favorite cereals, Peanut Butter Captain Crunch, and chocolate.  What could be better. 
Ingredients:
5 cups Peanut Butter Captain Crunch
1 1/2lb Almond Bark or white chocolate
3 cups Mini Marshmallows (my grandma always used colored ones, but make sure they are regular flavor)
1 cup Salted Peanuts
Directions:
Melt Almond Bark/White Chocolate in a large bowl in the microwave or a double boiler.
Once melted add all remaining ingredients.
Mix until well coated.
Drop by large spoon onto parchment paper.
Let cool and firm.
Store in an airtight container.