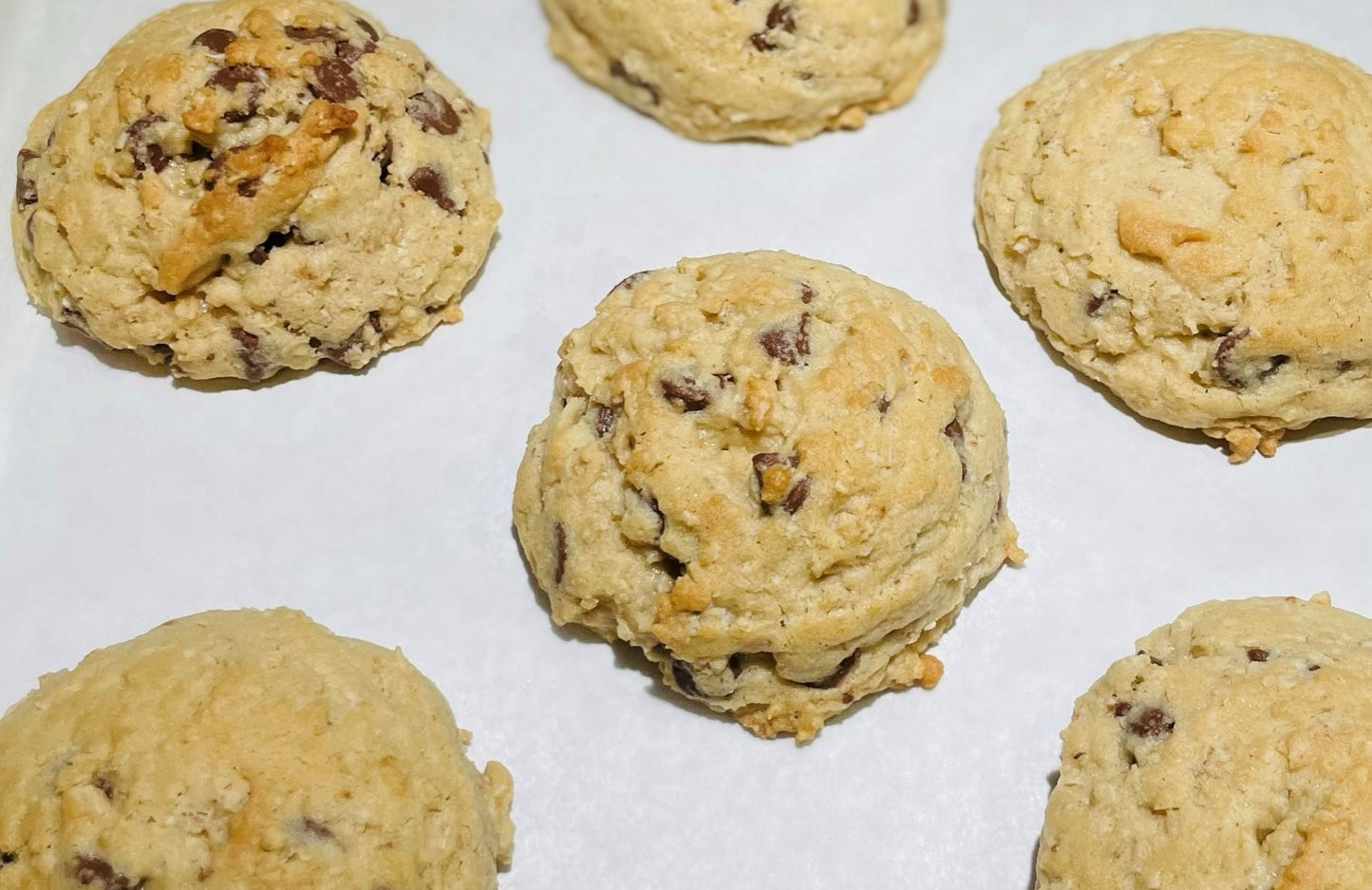 My mom made these Chocolate Chip Cookies for my sisters and I growing up.  Chewy and soft. They were fantastic warm out of the oven and even cold right out of the freezer. 
Ingredients:
2 1/4 cups flour
1 cup quick cook oats
1 tsp baking soda
1 tsp salt
1 cup butter, softened
3/4 cup sugar
3/4 cup brown sugar
1 tsp pure vanilla extract
2 large eggs
2 cups chocolate chips
Directions:
Preheat oven to 375 degrees Fahrenheit
Combine flour, oats, baking soda, salt in a bowl.
In a mixer beat butter, sugar, brown sugar and vanilla until creamy.
Add eggs.  Mix well.
Gradually add flour mixture until just mixed.  
Stir in chocolate chips.  
Line cookie sheet with parchment.
Dropped by rounded spoonful onto cookie sheet.
Bake 375 degrees for 9 - 11 min until golden brown