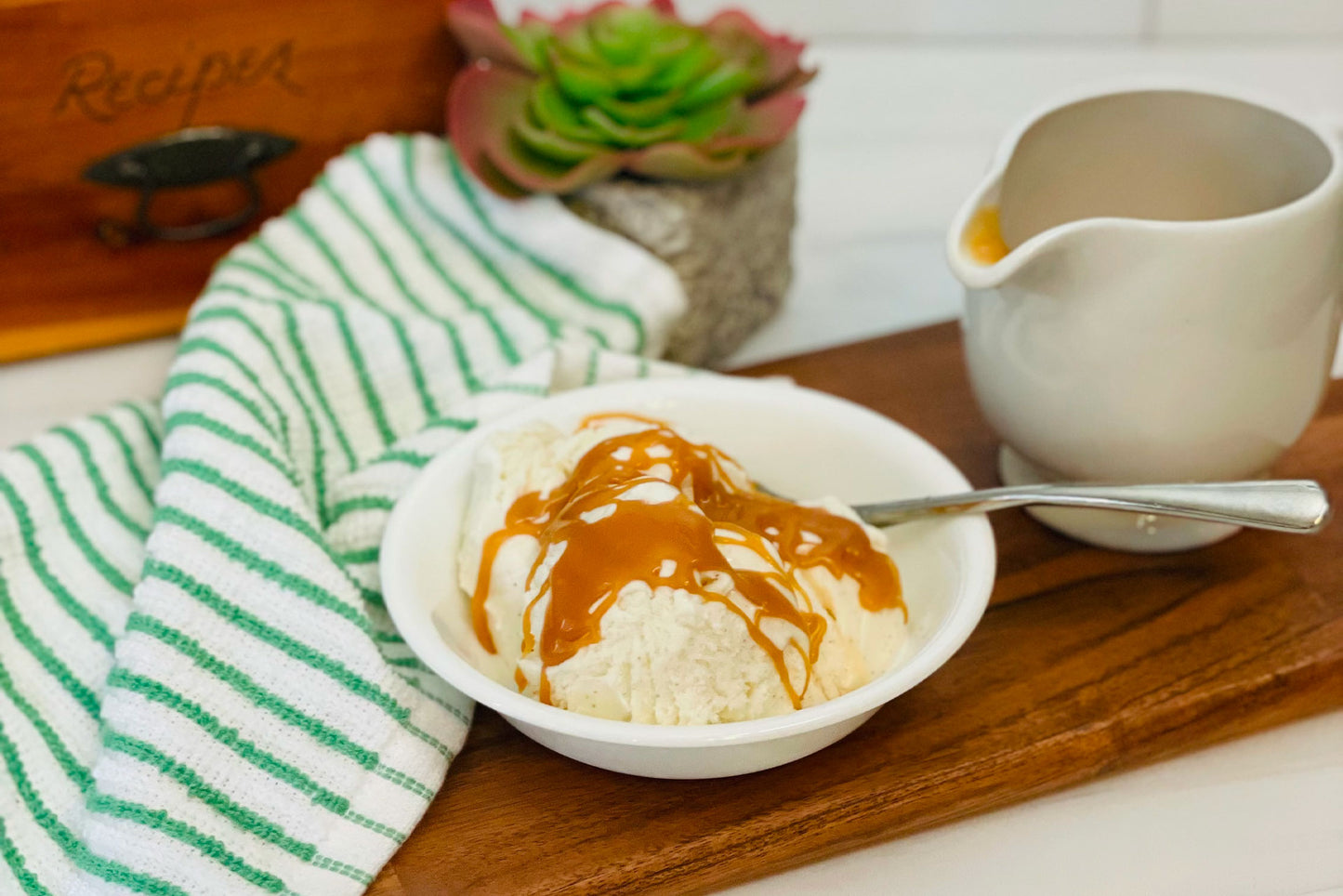 This caramel sauce is so close to regular caramel sauce that you will not know it's sugar free!
Ingredients:
1/4 cup salted butter
1/2 cup allulose
1/2 cup heavy cream
1 tsp pure vanilla extract
Directions:
In a small saucepan melt butter over medium heat.  Bring to a low simmer (about 5 minutes) stirring occasionally, until butter is brown.  
Add allulose and heavy cream.  Stir to fully combine.  
Simmer over low heat for 10 minutes (do not stir).  Once desired thickness, add vanilla and stir well.  
Serve caramel warm or pour into glass container and store in refrigerator for up to a week.